LATEST NEWS
---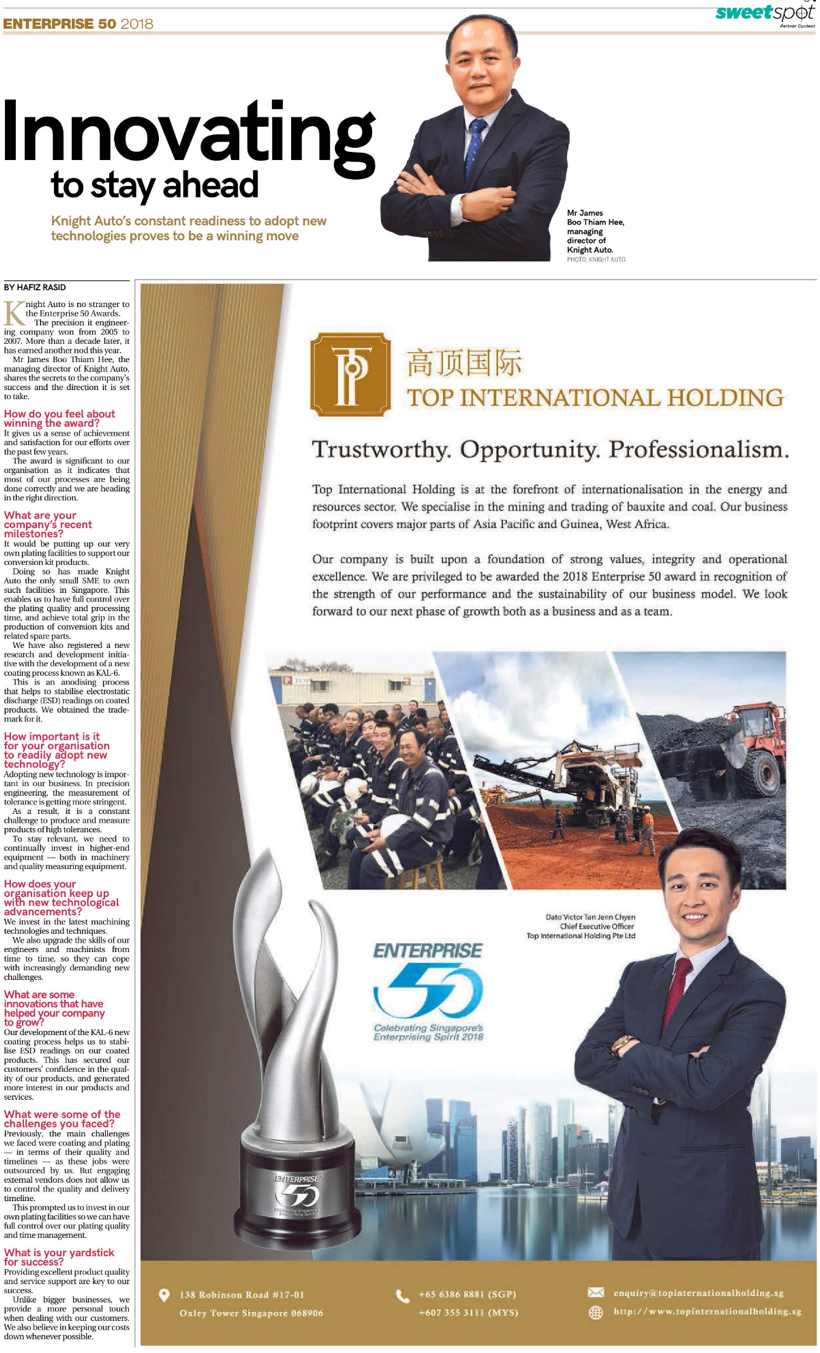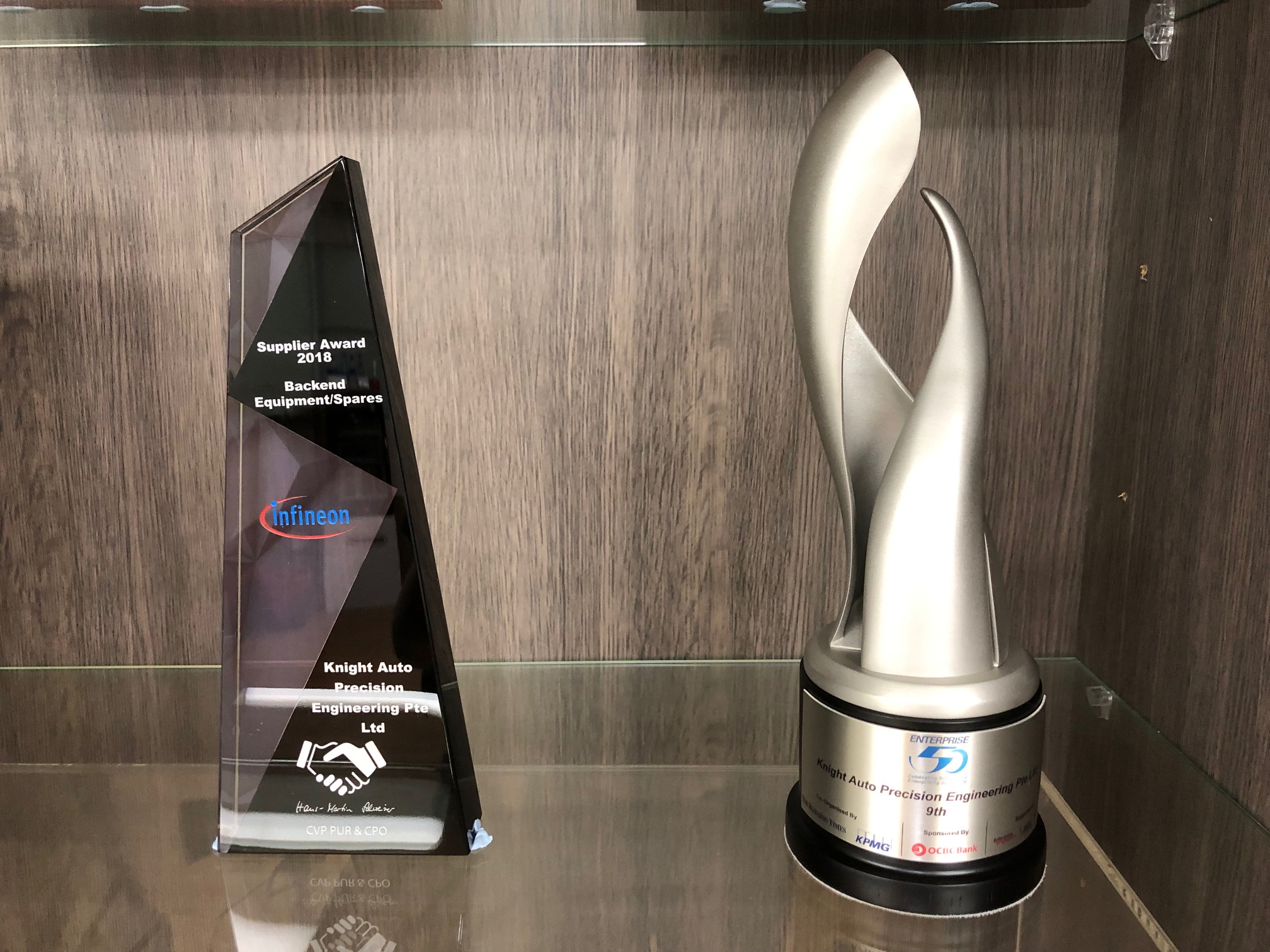 Knight Auto have just picked up the following 3 awards.
a)     Best Supplier Award from Infineon
b)     Enterprise 50 Award (9th position)
c)     Zero Defect Award from PT. Nissin Kogyo Batam.
Images of the 3 awards are attached for your viewing pleasure.
The Best Supplier Award from Infineon signifies an important endorsement on our superior quality and high standard of service and support
The Enterprise 50 Award reflects on the successful business strategy and direction that Knight Auto have adopted over the years.
The Zero Defect Award from PT. Nissin Kogyo Batam reflects on our professional approaches in handling customers' quality expectations.
Knight Auto take pride on the 3 above-mentioned awards .
We wish to share our joy and success with all our business partners and associates.
Moving on, Knight Auto will strive for betterment and continue to work closely and cohesively with our valued customers towards achieving greater business performance and success.
26th May 2018: Knight Auto has been awarded as Recipient for the Singapore 500 Enterprise 2018, recognized as leading entrepreneur and Small-Medium Enterprise that has excel in our industry through successful business and market strategy.